MKX players are excited for the release of Tremor, purely due to the fact that it is going to come with one of the most infamous fatalities in MK folklore.
This belongs to Kung Lao, as we can confirm his
MK2
fatality will be released as part of the Klassic Fatality Pack 2 for
MKX
. Without further ado, we can now give you a heads-up on this as many of you will be asking how to do Kung Lao's Hat Split fatality for PS4 and Xbox One.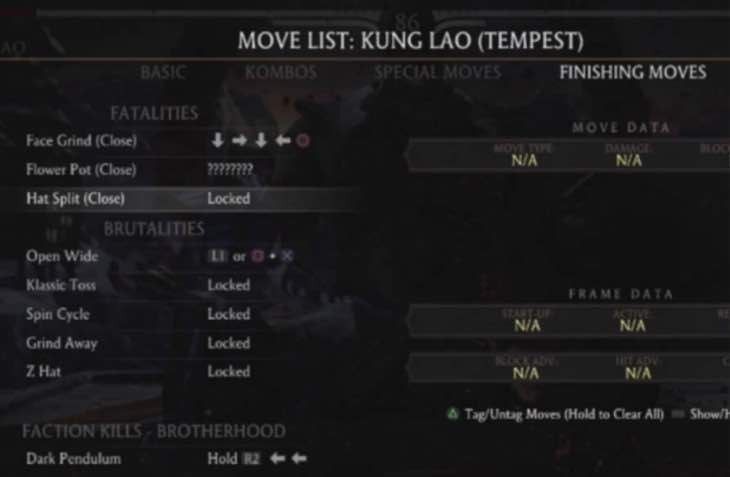 Right now, the fatality is in the game but it is locked until the release of Tremor. A screenshot below confirms this, also confirming that this is the same fatality as the one he brutally used back in the 90s with Mortal Kombat 2.